Yaun & John Ebron
What We have Been Doing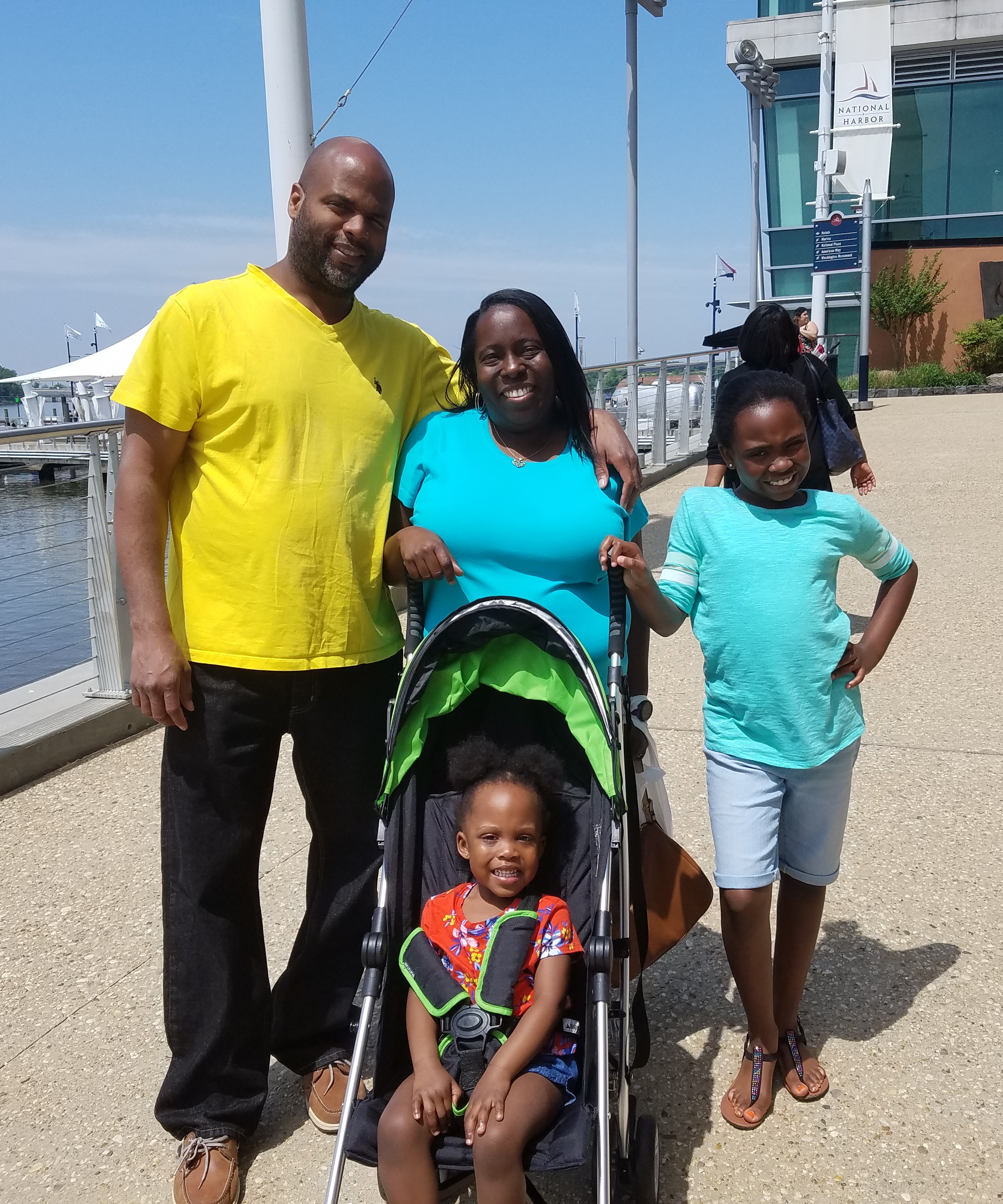 About John & Yaun
Here are updates on the Ebrons…
Janyce is finishing up her third grade year at Accokeek Academy. She is completing the school year with perfect attendance and is above grade level in all academic subjects. She was also on the Honor Roll for all four quarters. She did very well in the STEAM Fair and completed a project on Hovercrafts. She alsotried out for the school band and was accepted into the program for the upcoming school year. She will play either the Alto Saxophone or the Clarinet. Outside of school, Janyce is continues to be active in the children's ministry at Shiloh Baptist Church as a liturgical dancer and a Girl Scout. This year she had her "Flying Up" ceremony which means she moved from being a Brownie to a Junior Girl Scout. At home she enjoys spending time with Yaya, eating seafood with her granddaddy, spending Friday nights watching movies with Yaelle, cooking, gardening, riding her bike, and watching slime videos on YouTube.
Yaelle is a lively 2 year old. Her vocabulary is exploding at the moment and she loves having conversations. Yaelle enjoys riding her tricycle, playing outside, listening to music, eating all kinds of food, dancing, and watching Puppy Dog Pals.
Yaundalyn and John are thankful to God for all of his blessings. This year Yaundalyn is teaching Forensic Science, Environmental Science, & Biology. John is still working for Cardinal Logistics. Yaun and John enjoy traveling, date night, and spending time with their girls.
| | | | |
| --- | --- | --- | --- |
| Ain't Nobody Cool But Me! | Yaelle is a lively 2 year old. Her vocabulary is exploding at the moment and she loves having conversations | A liturgical dancer and a Girl Scout. | Need I say more! |
| | | | |
| | | | |